So i first saw this done here at lindauer design.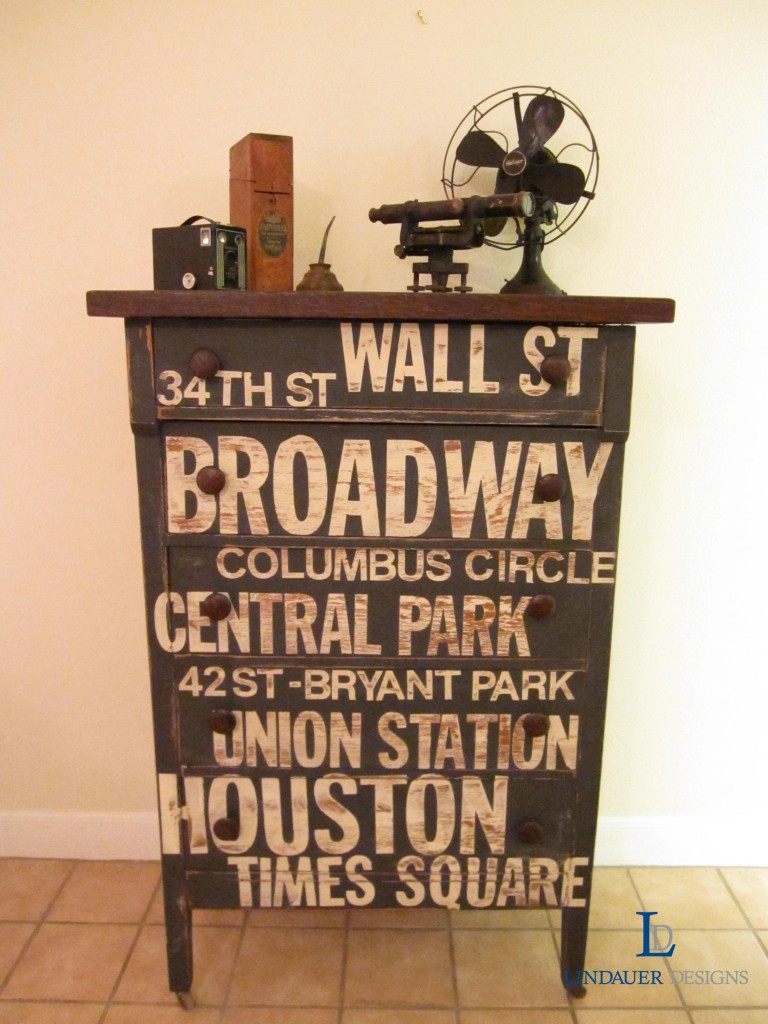 Amazing right! I love the look it screams industrial chic. I wanted it in my family room so I needed a bigger dresser to do mine on. I choose this bad boy..
I sanded it down and applied my own version of chalk paint..( i got the recipe from No minimalist)...I will share next week. I want to test it out totally and I have not sanded it down yet .
So I painted the drawers the base color white...
Then i added letters from micheals...I choose to do favorite islands on top drawer...street names on second and family nic names on bottom...I wanted it personal.
I can always paint over it when I want to sell it.
than I painted right over all of it...
and thats were she is right now...life got crazy and the holidays slapped me right in the face.
I will keep u posted on her and tell u how the chalk paint held up and distressed....